Catherine Virginia Lewis-Silver-Stephens (Cilla)
Tobe's Great-grand-Daughter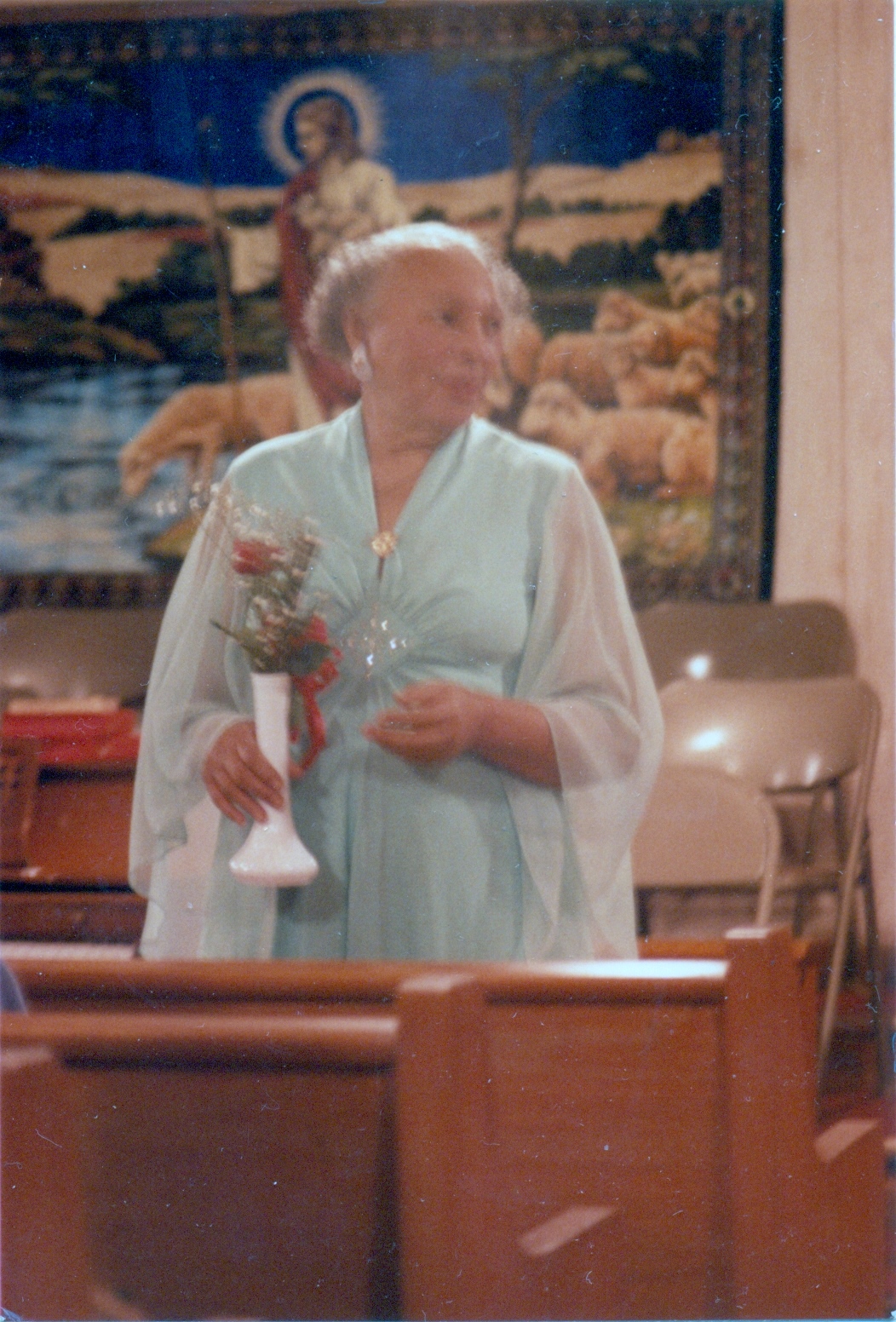 February 2, 1913---December 12, 1997
Aunt Catherine attended Sipsey Elementary and Junior High Schools, Industrial High School (Parker High) in Birmingham , and Alabama State University.
She joined Mayes Chapel Colored Methodist Church in 1923. She served as President of the Women's Missionary Society, Director of Children and Youth, Adult Sunday School Teacher, and Bible Teacher for the Stewardess Board and the missionary Society. She was also President of Birmingham District Missionary Society from 1979 to 1980 where she was a delegate to the World Methodist Conference in Dublin, Ireland.
She taught school for 37 years. Her first school was Hatchet Springs, in Coosa County. She also taught at Blackwater and Corona, and Sipsey Negro School where she was principal for 22 years. She retired from the integrated Sipsey Junior High School in 1975.
She traveled extensively. Among her travels was a visit to the Holy Land in 1974; a tour of Holland, Belgium, France and England in the Spring of 1976. She and Auntie (Hannah) visited John and Eunice in Spain in October 1976.
The Scholarship Foundation was created to honor her memory and continuing influence on everyone she touched.




Cilla Annie Mae at one of the first re-unions in Mama Maude's back yard




Happy Birthday Aunt Catherine


Effie Lee Cilla


Cilla Her Guys

Greg Aunt Catherine